By G Vinod
19 Oct 2021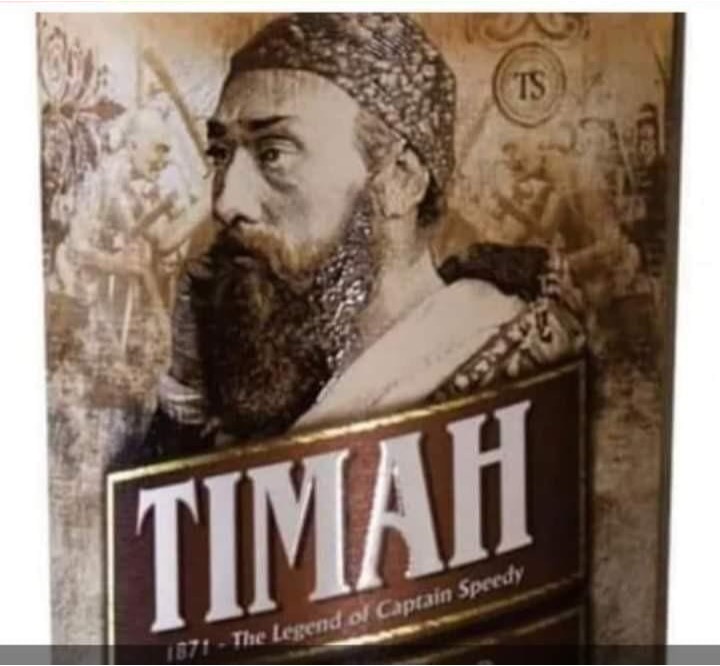 WITH the
Timah whiskey controversy
riling up the right-wing movements in Malaysia, a lawyer-activist told the latter of how the Arab world itself has its own popular alcoholic beverage.
According to Siti Kasim, Haddad Distilleries of Jordan is selling their own alcoholic beverage called Abu Nuwas Arak.
"The name denotes Abu Nuwas, a weird drunk poet who lived during the time of the Abbasid Caliphate. He was born in Iran, in 756, but died in Iraq, in 814. He lived during the reign of Caliph Harun Al Rashid and was even mentioned in the popular Arabic tale, One Thousand and One Nights.
"The man was also said to be a hafiz (those who memorised the al-Quran)," she said in a Facebook post.
Recently, the award-winning local liquor brand Timah got embroiled in a controversy after several groups called it being disrespectful to the Malays and Muslims.
Majlis Perundingan Pertubuhan Islam Malaysia (MAPIM) president Mohd Azmi Abdul Hamid said that using the name Timah for a whiskey brand was insulting Muslims, claiming Timah was short for Fatimah, who was Prophet Muhammad's daughter.
He also argued that the image of the bearded man on the bottle resembled a Muslim man in a kopiah.
"More insolent is the liquor's advertisement uses the image of a man in kopiah with a long beard as if showing the someone with Muslim image is promoting liquor," Azmi was reported saying.
Surprisingly, even the Consumer Association of Penang (CAP) took offence to the whiskey brand, claiming it was insulting to Muslims.
"Apart from the alcohol content, CAP does not understand how the ministry could approve the name and image (of the product) which can cause anger," its education officer NV Subbarow added.
However, the company shot back at its critics by saying that the man featured on the bottle was not a Muslim man but a British officer named Tristram Charles Sawyer Speedy, or more popularly known as Captain Speedy.
Arab man's face on Abu Nuwas Arak
Speedy served in British Malaya from 1861 to 1874 as an administrator to restore order during the Larut wars in Perak. He was also credited of bringing the whiskey culture in the local tin mining sector back then.
"And the word Timah is a local word meaning tin. The name 'Timah Whiskey' harks back to the tin mining era during British Malaya. Any interpretation of our name unrelated to Malaysian mining is false," it mentioned.
On MAPIM's argument that attributing the word Timah to a whiskey was offensive, Siti Kasim pointed out that the Abu Nawas liquor has Arabic script on it, complete with an Arab man's face attached to the bottle.
"If our religious fellows read all these, they will tear off in rage their beards, the hairs from their armpits, pubic areas, nostrils and if they can reach for it, their anal hairs," she added in jest. – Oct 19, 2021.