With former prime minister Muhyiddin Yassin and others caught in the widening anti-corruption net, Anwar Ibrahim might have the momentum to push through political funding law reform, says CNA's Leslie Lopez.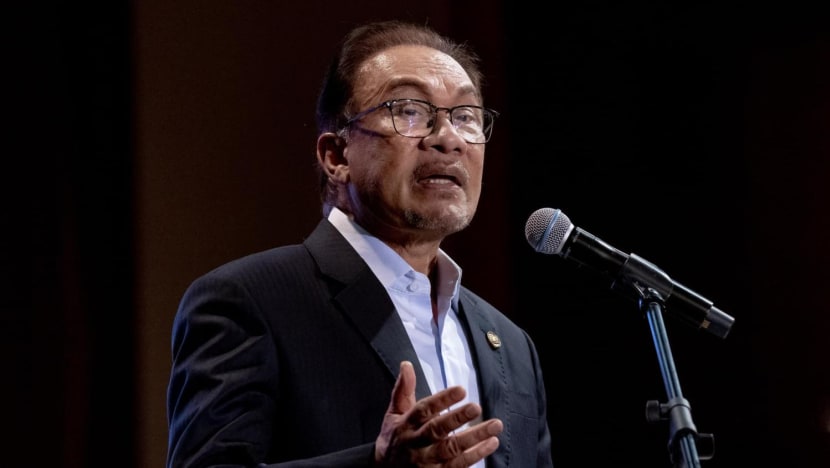 Malaysian Prime Minister Anwar Ibrahim has made battling corruption the central plank of his reform government.
But there are gripes over delays on pushing ahead with law to regulate political funding. (Photo: Facebook/Anwar Ibrahim)
Leslie Lopez
21 Mar 2023 
KUALA LUMPUR: Before taking over as Malaysian Prime Minister in November last year, Anwar Ibrahim often told his closest advisors that
reforms to regulate political funding would be a priority. But it appears taming widespread corruption in government and politics must take precedence.
Recent
charges brought against former prime minister Muhyiddin Yassin
and several leaders of his Parti Pribumi Bersatu Malaysia (Bersatu) party over governance breaches in a COVID-19 stimulus programme that was introduced in November 2020 to jumpstart the economy show that state capture remains a huge problem and little has been learnt from the debacle surrounding 1Malaysia Development Berhad (1MDB).
Muhyiddin has been slapped with
seven separate charges
that involved the abuse of power, mounting to RM237.5 million (US$53 million), and money laundering, totalling RM195 million.