No cows needed. Unlike synthetic meat - which can struggle to match the complexity and texture of animal meat - synthetic milk is touted as having the same taste, look and feel as normal dairy milk, says this writer.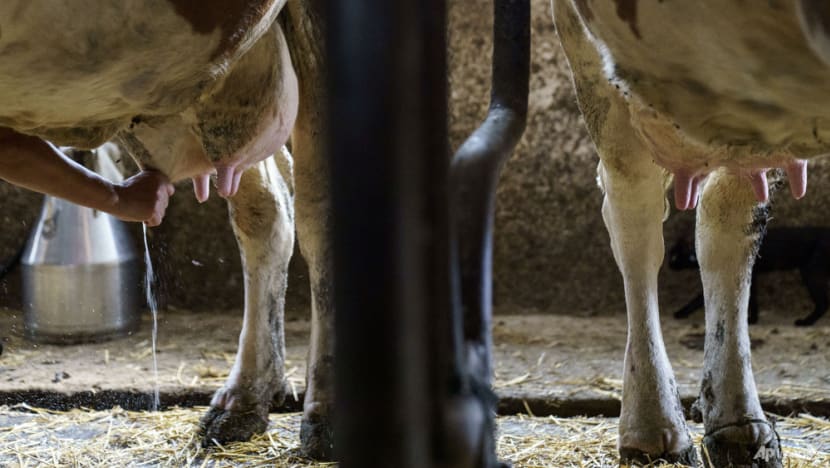 File photo. Draining leftover milk from the udder of a cow at a dairy farm in Dmytrivka, eastern Ukraine, Aug 10, 2022.
(AP Photo/David Goldman)
Milena Bojovic
31 Aug 2022 


SYDNEY: The global dairy industry is changing. Among the disruptions is competition from food alternatives not produced using animals – including potential challenges posed by synthetic milk.