Malaysia Prime Minister Anwar Ibrahim has made the right moves in his first week in office. Going forward, he has a slew of challenges, says ISEAS-Yusof Ishak Institute's Dr Norshahril Saat.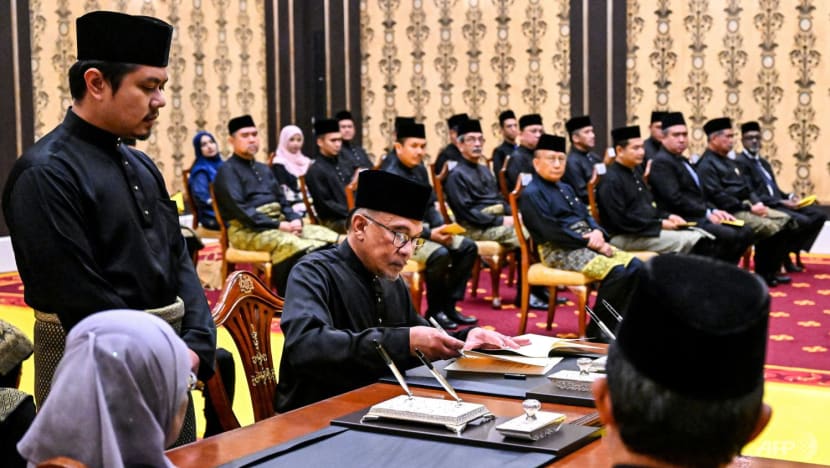 Malaysia's newly appointed Prime Minister Anwar Ibrahim (centre) takes part in the swearing-in ceremony at the 
National Palace in Kuala Lumpur on Nov 24, 2022. (Photo: AFP/POOL/Mohd Rasfan)
Norshahril Saat
01 Dec 2022 
SINGAPORE: Within his first week of taking office,
Malaysia's new prime minister Anwar Ibrahim
is already sending out good vibes that change in the country is under way. He must keep this momentum going, against all odds.
Anwar's decision to not take his prime minister's salary is a populist move.
Granted, it is a campaign promise fulfilled. It will not tackle inequality and high rising prices in the country.
But this symbolic move signals that he is sensitive to the struggles facing ordinary Malaysians.