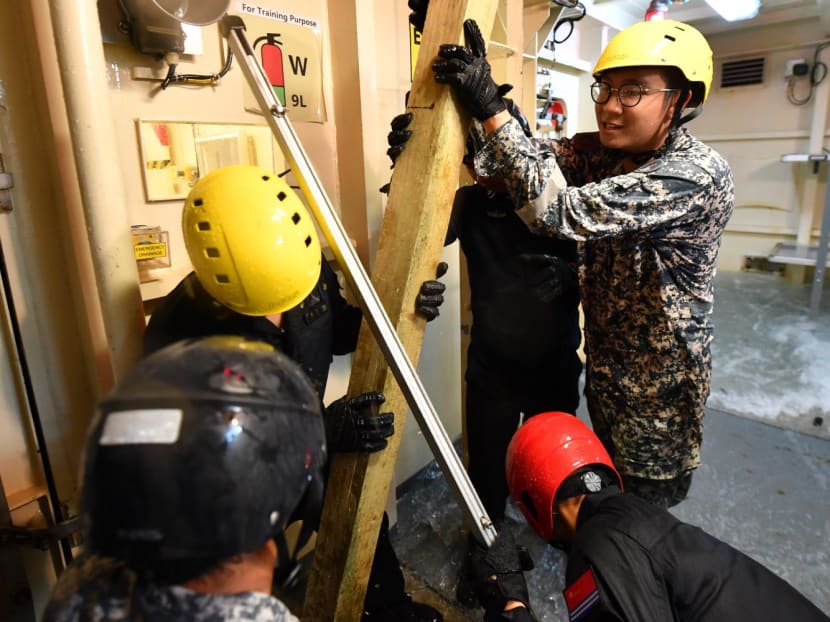 Personnel from the Republic of Singapore Navy and People's Liberation Army (Navy) conducted joint training at the
Damage Control Training Centre in Changi Naval Base. Ministry of Defence
Singapore and China are holding a joint naval exercise between April 28 and May 1
This comes after a US submarine made a routine port call in Singapore this week
The Sino-Singapore drills will consist of a shore and sea phase at Changi Naval Base and the southern reaches of the South China Sea respectively
SUFIYAN SAMSURI
April 28, 2023


SINGAPORE — The Singapore and China navies are holding a joint maritime exercise from April 28 to May 1, which consists of a shore and sea phase, the Ministry of Defence (Mindef) said in a press statement on Friday (April 28).

This year's drills will be the second in the bilateral series, called Exercise Maritime Cooperation, between the two countries, with the first taking place in 2015.

This comes as a United States submarine — the USS Columbia — made a routine port call at the Changi Naval Base this week.