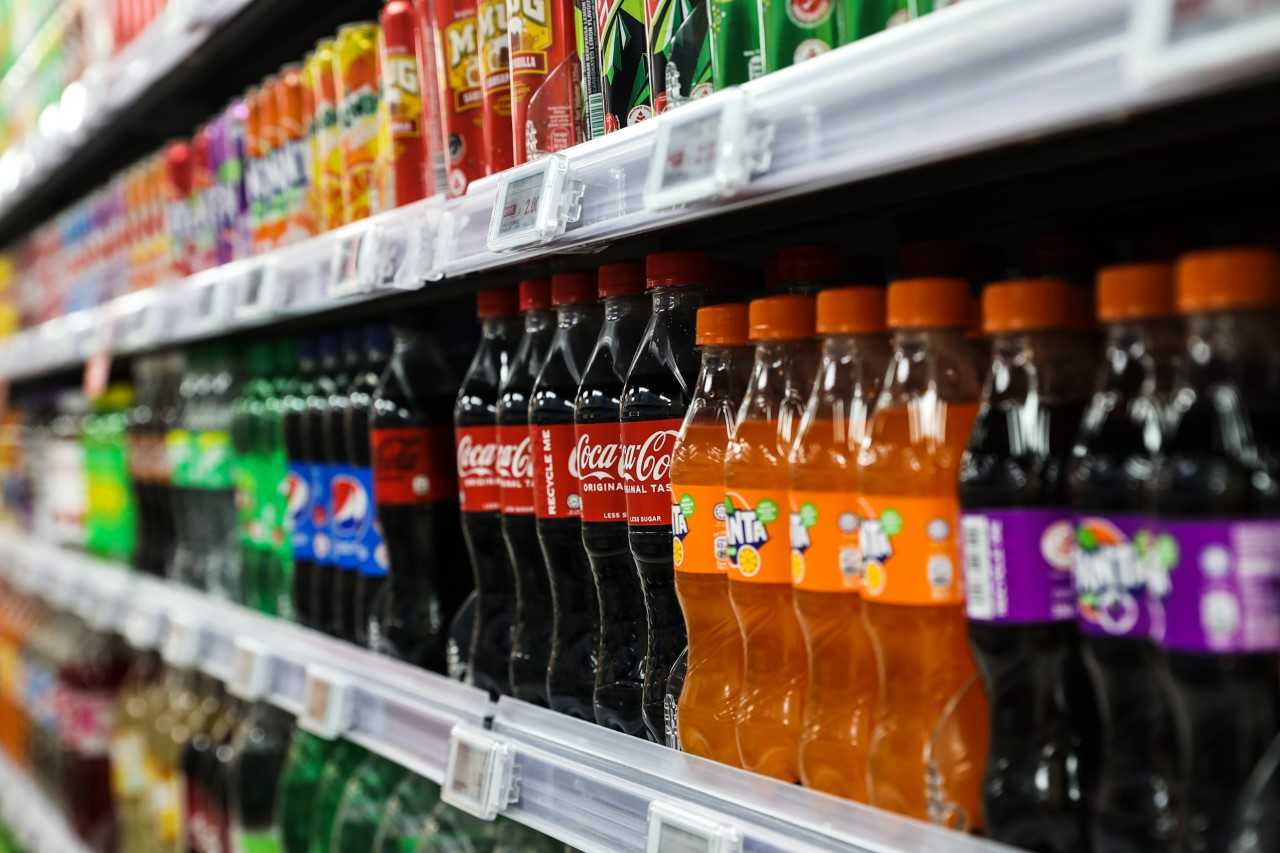 Nuria Ling/TODAY
To boost recycling rates, NEA is proposing a scheme that requires consumers to pay 10 to 20 cents more for pre-packaged plastic or metal beverages
The agency is getting feedback from the public from Sept 20 to Oct 14 on the scheme, which could be rolled out in mid-2024
Under the scheme, consumers would have to return their beverage containers either over-the-counter or at reverse vending machines to claim their deposit back
The operator of the scheme will be required to achieve a target of at least 80 per cent return rate
NAVENE ELANGOVAN
September 21, 2022
SINGAPORE — From mid-2024, consumers may have to pay an extra 10 to 20 cents as a deposit for drinks in plastic bottles or metal cans, on top of the retail price, which they can get back by taking the container to a return point such as a supermarket, the National Environment Agency (NEA) said on Tuesday (Sept 20).
NEA is seeking public feedback on this proposal, which is aimed at boosting
recycling rates
,
reducing waste
disposed of and reducing carbon emissions as part of the effort to tackle climate change.
The scheme will contribute towards Singapore's targets set under the Singapore Green Plan 2030 and the Zero Waste Masterplan,
to reduce the amount of waste sent to the landfill per capita per day by 20 per cent by 2026 and 30 per cent by 2030, and to increase the national recycling rate to 70 per cent by 2030.
The agency said in a press release on Tuesday: "With a deposit in place, the scheme will encourage consumers to return their empty beverage containers."
All pre-packaged metal and plastic containers containing beverages such as soft-drink cans, fruit juice and water will have a deposit imposed on them upon purchase. For example, a can of soft drink retailing for S$1 would cost S$1.10 upon purchase, assuming a 10 cent deposit sum.
The finalised deposit cost will be a flat rate across all packages holding between 150ml to three litres of liquid. Packet drinks made from Tetra Pak material or cartons will not be charged a deposit for now.
To get their deposit back, consumers will have to return their empty,
unwashed
beverage container to a designated return point. They can do so either over the counter to a shop cashier, or at a reverse vending machine.
These containers will then be sent for
recycling
.
Under the proposal, all large supermarkets with a floor area of more than 200sqm, which currently number about 400, would have return points.
NEA is also proposing that return points be set up in other locations such as mini-marts, food courts and shopping centres.
To help consumers identify containers that can be recycled, the scheme proposes a mandatory "deposit mark" on eligible packaging.
Barcodes for pre-packaged drinks must be registered with the scheme's operator so that reverse vending machines can identify recyclable packages.
The proposal calls for the
operator of the scheme to be "industry-led"
as this will minimise costs and also promote accountability and efficiency. The scheme itself will also not be for profit.
[Metal and glass are infinitely recyclable. Plastic is not. Plastic that is recycled is usually down-cycled. And recycled plastic is of a poorer quality and cannot be use for food-grade plastic because of the risk of contamination. The REAL solution is to reduce plastic use. Manufacturers or users of plastic containers have to be disincentivised to use plastic. They are using plastic because it is cheaper to make, and lighter to transport, and so saves them money. Put a plastic tax on beverage containers, and manufacturers will switch to cans or even bottles. Forget about deposits for plastic bottles because plastic is NOT WORTH RECYCLING. The solution is to USE LESS PLASTIC. A tax on plastic bottles will phase out plastic beverage containers. No need to recycle. And non-ferrous metal and ferrous metal recycling rate is 98% and 99%. Whatever we are currently doing, we are recycling most of it and don't need a deposit scheme to raise the recycling rate of cans. As for plastic, it's not really recyclable but the users of plastic wants to continue to use plastic, because it is cheap, so they will choose a deposit scheme that would place the burden of recycling on the consumer. And they will push the delusion that plastic is recyclable, for their own purpose and profit. We should undermine them.]
The operator of the scheme would have to achieve a proposed target of at least 80 per cent return rate and report to NEA yearly on its operations and performance. The agency would regulate and monitor beverage producers' compliance with the scheme.
There would be a transition period after the implementation period for beverage producers and retailers to clear existing stock of drinks and ensure that their pre-packaged beverages comply with the necessary requirements, such as having a deposit mark on their packaging.
The scheme, which was first proposed by a citizens'
workgroup on recycling
in 2019, was formally announced at the post-Budget ministerial Committee of Supply debates a year later.
Since then, NEA has been consulting various stakeholders such as environmental groups, beverage producers and waste management companies on the scheme.
The latest public consultation, to run from Tuesday until Oct 14, is seeking public feedback on the type of beverage containers to be covered, the deposit amount and return point locations.
Data from NEA showed that an estimated
660 million metal cans, 390 million plastic bottles, 340 million beverage cartons and 100 million glass bottles were used in 2020.

Dr Yvonne Lin, the materials expert at the Singapore arm of World Wide Fund for Nature, said that it was encouraging to see Singapore looking to adopt the scheme because it signified an important step forward for the country's
recycling culture
.
Dr Lin, who guides businesses on the various materials' impact on the environment and helps them become more sustainable, said that the proposed scheme would
reduce the labour required by the recycling industry for sorting
as compared to that required for the current blue,
recycling
bins.
The proposed scheme also provides a clearer guideline to the public on which containers can be returned and recycled.
As the reverse vending machines will be managed by an operator, this will reduce incidents of overflowing bins, she added.
Dr Lin said that simple and easy guidelines on
recycling
under the scheme can provide incentive that Singaporeans need to take the first step in their circular economy journey.
"Similar to initiatives like bring-your-own-bag and eWaste recycling, the beverage container return scheme can help to instil a stronger sustainable mindset in Singaporeans and influence their actions to be more responsible when it comes to recycling."