The Australian woman, who was in Singapore for a holiday, charged S$700 per hour.
[Note that she is described as an "Australian Woman". Not "Australian Prostitute", or "illegal foreign sex worker." No judgement here.]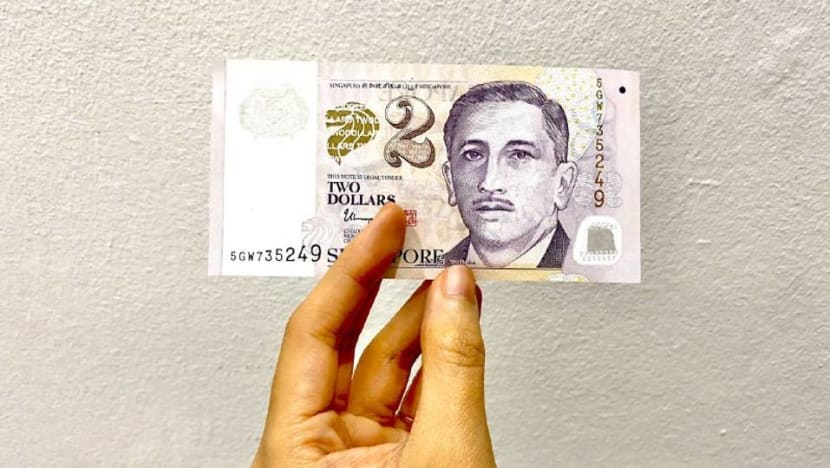 Lydia Lam
31 Oct 2023
SINGAPORE: A
repeat offender
on remission for refusing to pay sex workers after obtaining their services struck again, this time targeting an Australian woman who was in Singapore for a holiday.
The woman charged S$700 (US$512) per hour, but Abdul Rahman A Karim offered her only S$2 after the deed.
[Bastard! Singapore already got reputation for being an expensive city. Now he single-handedly trying to give Singaporeans a reputation for being CHEAP!]
The 40-year-old Singaporean was
sentenced to three years' jail and another 71 days' jail for breaching his remission order
on Tuesday (Oct 31).
Abdul Rahman pleaded guilty to one charge of dishonestly obtaining services for himself when he never intended to pay the victim S$700 per hour for her sexual services.
The court heard that Abdul Rahman had previously been sentenced to 32 months' jail for the same charge with a similar modus operandi of inducing a sex worker to provide him her services and then refusing to pay her.
[Serial cheapskate!]
While he was out on remission in November 2022 for this jail term, Abdul Rahman contacted his new victim, a 35-year-old
Australian sex worker
.
The woman usually worked in Melbourne, and advertised her services and rates on a website. She charged S$700 an hour for her services, and S$750 an hour for "outcall situations", the court heard.
On Nov 14 last year, the victim entered Singapore alone for a holiday. She was due to return to Australia 10 days later, and stated on her website that she was "currently touring in Singapore".
At about 10am on Nov 23 last year, Abdul Rahman contacted the victim on WhatsApp, asking to engage her services.
The victim agreed and told him her rates. Abdul Rahman did not respond directly to the messages about her fees, but continued discussing the logistics of the meet-up.
They agreed for Abdul Rahman to head over to the room where the victim was staying.
After engaging in sexual activity, the victim sought payment of the S$700.
Abdul Rahman claimed they had not agreed on the rates and refused to pay her. Instead, he gave her a S$2 note.
The victim insisted on the full sum, but Abdul Rahman ignored her and left despite the victim's efforts to stop him.
The victim contacted the Australian High Commission and Project X - a non-profit organisation for sex workers - before making a police report.
[A sex worker made a police report to complain that she was stiffed (sorry, couldn't resist the pun). And the police took her complaint and pursued it. I'm not sure if the Australian High Commission and Project X had to lean on the police (and public prosecutor?) to bring this case to closure (you were thinking I was going to write "climax" right?), but this case shows that laws are laws, and it doesn't matter who you are, your legal rights will be protected... Also, don't be a cheapskate giving Singapore a bad rep or we will definitely get you!]
Abdul Rahman deleted the victim's messages about her rates from his phone, giving the impression that they had never agreed on them.
However, the full conversation was retained in the victim's phone.
The prosecutor sought 38 to 40 months' jail for Abdul Rahman, pointing to the similarity to his previous conviction.
In both cases, the offender had not neglected to make payment in good faith, said the prosecutor.
"Rather, he had intentionally induced the provision of such sexual services without intending to pay the (sex workers) at all," he said.
He said this shows Abdul Rahman's propensity for reoffending and asked for an increase from his previous sentence.

Source: CNA/ll(ac)